Sweet Provence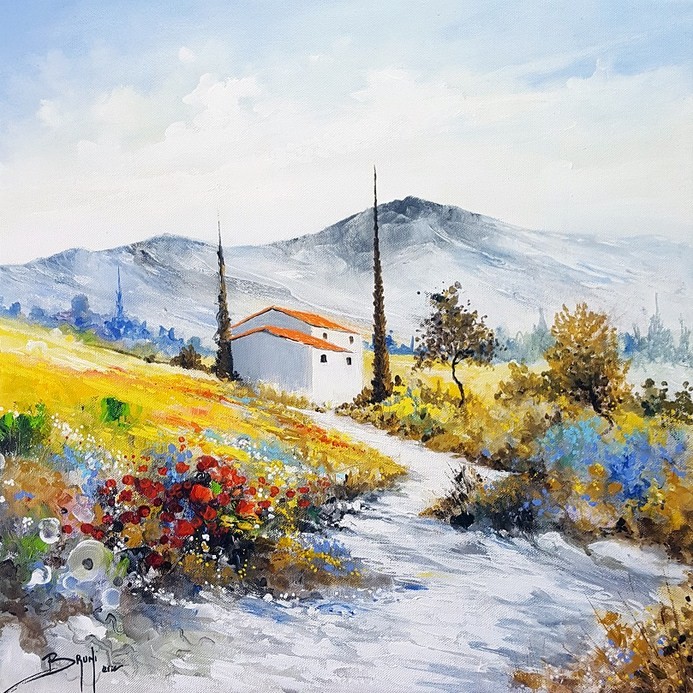 Original work: Sweet Provence
Artist: Bruni Eric
Technique: Oil and acrylic on canvas
Size: 19.7 X 19.7 inches

The canvas is signed and delivered with invoice and certificate of authenticity.
Free payment facilities with the possibility of payment by installments by check, cashable monthly.
Shipping and insurance offered only for France.
OEUVRE ORIGINALE DISPONIBLE
Galerie d'Art CADR'ART
11 Rue Michelet 21000 DIJON
Tel : 03 80 30 42 34
Limited Edition Reproduction Available

Technique: Printing "Giclée - Digigraphie"
Support: Canvas cotton mat 380gr hand-stretched on traditional wooden frame, with keys, ready to hang
Dimensions: 30X30cm
Price including tax: 75 euros
Shipping: 10 €
Limited edition art print on canvas. Numbered and signed by the author's hand.
Delivered with its certificate of authenticity.

Draw made to order. Delivery time of 15 days.
Il y-a-t-il une différence entre un tableau photographié sur ce site et la perception que j'en aurai "en vrai"?
A painting that you like on my site will always appear more beautiful "in truth"; All those who experience it confirm this. However, the perception of its size can be a challenge: the dimensions are clearly indicated and to ensure that they are suitable, you can carry them to the place where you intend the painting or make a template made of paper or cardboard.