Poppies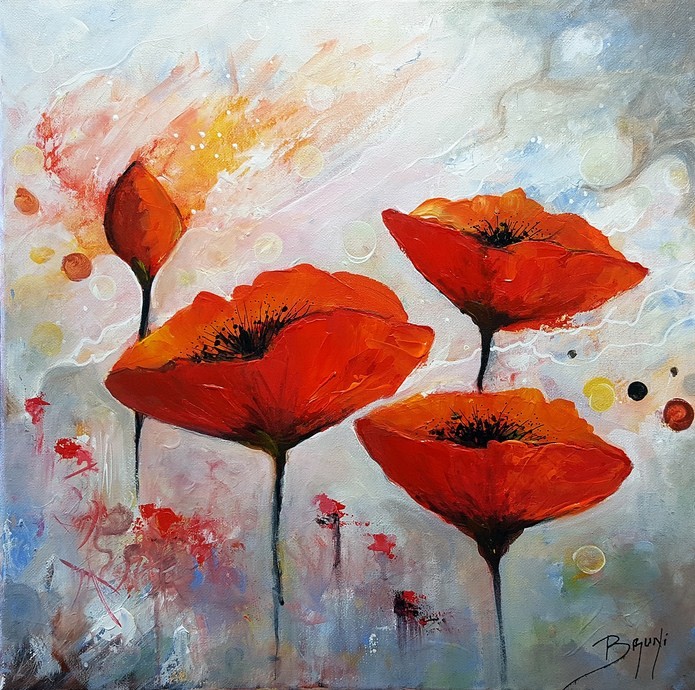 Original work: Poppies

Technique: Acrylic on canvas
Size: 15.7 x 15.7 inches

Copyright Eric Bruni. All rights reserved
www.bruni-gallery.com

Canvas mounted on stretcher, ready to hang the work
The painting is signed and delivered with invoice and certificate of authenticity
Easy payment toll option of structured settlements by checks cashable monthly.
Freight and insurance offered only for France.
ORIGINAL WORK AVAILABLE
There he is, a difference between a table pictured on this site and the perception I have "for real"?

A table that you like on my site you will always appear more beautiful "for real"; all who experience it confirm. However, the perception of its size can be a problem: the dimensions are clearly indicated and to make sure they agree, you can see them in the location where you intend for the table or make a paper or cardboard template.​