New York Traffic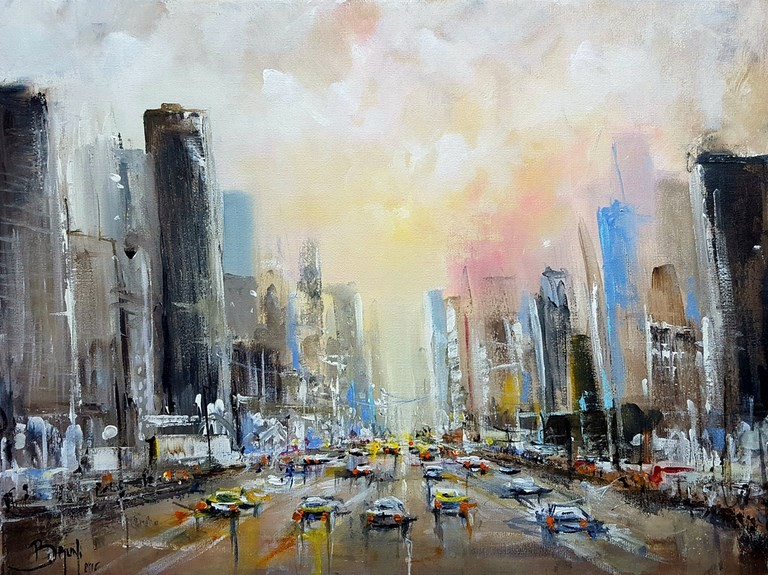 Original work : New York traffic
Artist : Bruni Eric
Technique : Acrylic on canvas
Format : 40 x 30 cm
Size : 15.7 "X 11.8"

The canvas is signed and delivered with invoice and certificate of authenticity.
Payment facilities are free of charge and can be paid by check, payable monthly.
Shipping and insurance costs are only available in France.
ORIGINAL WORK AVAILABLE
PRICE UPON REQUEST
Il y-a-t-il une différence entre un tableau photographié sur ce site et la perception que j'en aurai "en vrai" ?
Is there a difference between a painting photographed on this site and the perception that I will have "in real"?

A painting that you like on my site will always appear more beautiful "in truth"; All those who experience it confirm this. However, the perception of its size can be a challenge: the dimensions are clearly indicated and to ensure that they are suitable, you can carry them to the place where you intend the painting or make a template made of paper or cardboard.